Cartoon Script Enchanted Dog
Sold: 0 Uploaded:
19.09.2016
Content: с.з.п..docx
19,16 kB
Seller
type sar
information about the seller and his items
Product description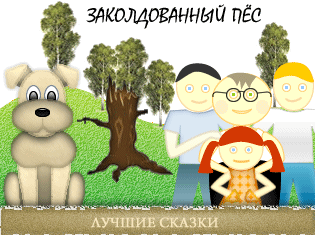 A professionally written script instructive full-length animated cartoon!
It can be used as a master´s thesis!
Duration: 55-65 minutes
Genre: Tale / Adventure
Age group: 2-14 years
Vovk character: the boy with tousled dark hair, the most senior in the company therefore considers herself an adult

Kolka Character: A little sneaky little chubby boy with green eyes and round sunglasses on a snub nose, Kolka flows into the stopper from fear

Andrey Character: A hasty but brave boy with unruly red hair and freckles on her face

The character Daniel: Good docile but impatient boy (brown hair)

Character Dog-Daniel: Tired dull natured dog.

Witch character: Dodgy ruthless old woman

Mother Character: White middle-aged woman, very vulnerable and trusting.

Character Olesenka: This clever and emotional baby with a thick plush red oblique to the waist has always been close to their company, where the guys - and there it is.

The story of how one day the company of true friends rescued the wounded dog from a pack of stray dogs!

But it turned out that the dog speaks!
After all, this is an ordinary boy who charmed the evil witch in the dog!
And he asks the children to help him get to the house of the evil witch that she removed the curse from it!

Children agree on the way but they are waiting for a difficult (but interesting) and most importantly the way unexpected betrayal!

After all, to the witch he took off his spell dog must bring her another child instead of yourself! But the brave guys know about it too late!

But do not worry everything will end well, the dog will repent and turn it into a witch back into a boy, and he will return to his mother!

In the cartoon a lot of fun micro-stories with episodic characters:

Scene Song Mama
EXT. Dense forest - early morning
(MAMA)

She opened the door of the hut and in front of her eyes appeared indescribable beauty! Around the hut green, green grass and butterflies circling above it and like playing with each other, as if rejoicing bright sunlight!
Even yesterday, the forest seemed dark and scary forest and today proved to be a bright and generous!
Yes, yes it is generous!
Since the berries on the bushes hung large bunches! And the mushrooms were piles (each pile of mushrooms met a friendly little family) mother with a smile in the sun picking the berries, to himself and singing on her joy infected forest dwellers!
Birds were flying happily and sang her hedgehog that a squirrel could not split a large nut (pull out each other´s hands) and suddenly hedgehog (heard singing mother) gives up and gives nut cheeky but cute squirrel!
But the squirrel shakes his head and back walnut vanities hedgehog!
Hedgehog proteins and shoved a nut and then let´s run it on the head arrives walnut, angry hedgehog (thinking that the protein threw him nuts) turns around and sees a squirrel in a nut at pens!
Squirrel jumps gives hedgehog fallen from a tree nut and kisses hedgehog in a lump on the forehead and immediately removed embarrassed!
Hedgehog first stunned and then broke into a smile and went happy tossing a nut and whistling a tune that sang Danilkin mom!
My mother collected a lot of berries and brought them to skirt dresses!
Danil happy to eat treats forest and hugged her mother.


Olesenka scene secretly goes for the guys


EXT. STREET / YARD / trash - NOON
(Vovk, Kolka, Andrey, Olesenka, Daniel DOG, CAT-BRODYACHKA)

Trash on him the cat eating fish scraps and then climbs sharply Olesenka head (with pigtails in a different way).

CAT
M-I-yyyy
  
Cat vizgnula with fear and stood on its hind legs!

Olesenka
Shhh, Brodyachka quiet!

The guys go around the corner and head disappears silently.
Cat calms down and let´s continue to absorb the remains of fish and then sharply again appears Olesenka head and cat screams again and gets up on its hind legs

Olesenka
And remember Brodyachka you did not see me!

Again head abruptly disappears!
In order to counter copyright infringement and property rights, we ask you to immediately inform us at support@plati.market the fact of such violations and to provide us with reliable information confirming your copyrights or rights of ownership. Email must contain your contact information (name, phone number, etc.)